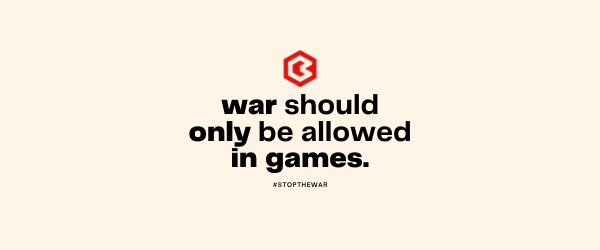 We are shocked and worried about the terrible events unfolding between Russia and Ukraine and are especially concerned for those who have to fear for the safety of themselves and their families.
We think of our colleagues from both countries and how they and their loved ones are being affected by the latest events.
To show our support to those who need it the most, we are donating 100 crisis packages with relief supplies for emergencies and 50 winter clothing packs for children affected by war through Unicef.
We create strategy games not to support the war or to glorify it. We create games to bring people together. #StopTheWar