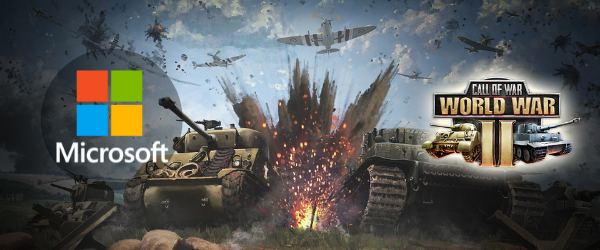 We are proud to announce that we are expanding our product distribution by integrating Call of War in the Microsoft Store!
The platform will make Call of War accessible in more than 10 different languages in 240 countries. This partnership will bring the game to the billion monthly active devices within the global Microsoft community, and we hope they enjoy getting immersed in the long strategy world of our games.
As for our other products, we are currently working on adapting them to the platform and will be released in the following months.
Play Call of War in the Microsoft Store: ms-windows-store://pdp/?ProductId=9PMCB5L27KFF