Today marks the official release of Bytro's new game, Iron Order 1919 , a game that allows players to reshape history on an entirely new scale.
1919 – "The Great War" continues. Europe has been trapped in a fierce fight over dominance. Continuous research and several technological breakthroughs lead to the creation of so-called Mechs. Towering war machines that roam the battlefield clad in thick armor, wielding never before seen firepower. Soldiers become mere bystanders in a war that will be decided in a cataclysmic clash of both man and machine, as well as a nation's sheer will to pay the toll of blood and iron.
"We are excited to finally present our newest game Iron Order 1919 . For the first time in our company's history, we are extending beyond a historical World War scenario with a fictional, alternative post World War 1 world. This project was driven by a lot of passion from the whole team since there are no borders pre-defined by history. " says Sebastian Teuber, lead producer.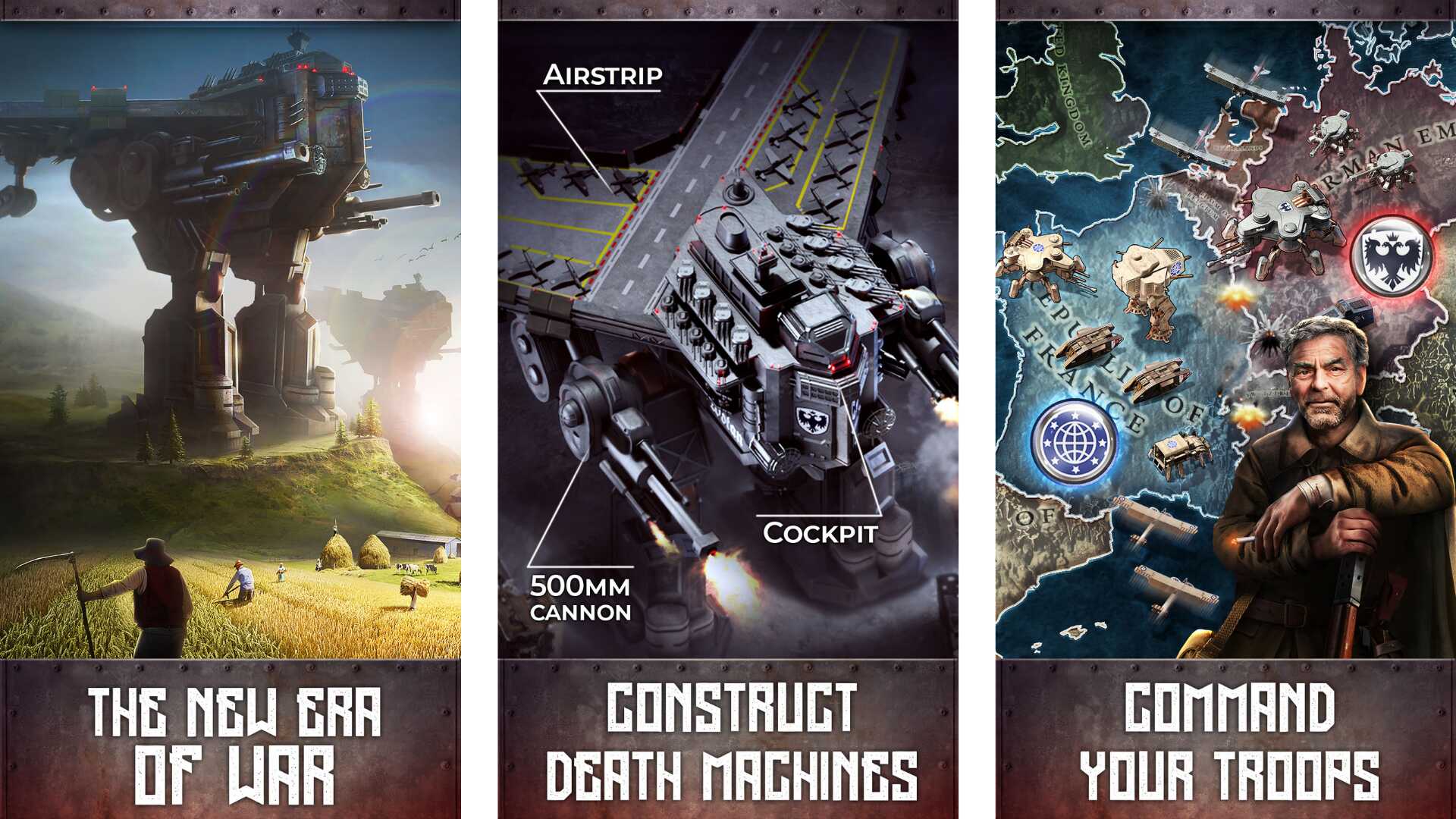 With the emergence of towering Mechs, altered country borders, names, governments, and an alternate history preceding the setting, Iron Order 1919 takes Bytro's long-term strategy genre to a whole new level . While nations will be strongly inspired by the actual nations in Europe and the world, some will also have distinct differences such as changed forms of government or ideology, as well as drastic changes to their borders. All of this, combined with massive units like a giant, walking airfield or flying fortresses, acting as airborne artillery , will let players experience long-term strategy games like never before.
To best prepare you for the battles to come, here's a sneak peek at some features :
Real-time multiplayer / PVP with a minimum of 26 players

Control epic units such as the Titan, the Flying Fortress, and the Siege Mech

Experience an alternative post World War 1 world 

Join an alliance and forge coalitions

Massive research tree with 3 major unit levels for each unit

Unlock special capabilities for units

A grim but captivating setting where world war 1 never truly ended

Playable on mobile and desktop
There are still some things to iron out during the following weeks, and many great ideas for future additions to the game. New mechanics, units, features and maps are on the horizon and the German developer looks forward to building upon the foundation laid today.
Play Iron Order 1919 on iOS and Android or join the fight on any device at ironorder1919.com .
Press Contact
press@bytro.com
About Bytro
Bytro Labs GmbH is an owner-managed company that develops and publishes technically sophisticated, browser-based, and mobile online games including Call of War 1942, Conflict of Nations: World War III (jointly developed with sister company, Dorado Games), and Supremacy 1914. Bytro's games have been played by over 20 million registered users and are available in 15 different languages. Bytro is part of the Sweden-based global group of gaming studios, Stillfront since 2013 and is based in Hamburg, Germany.